Welthungerhilfe is one of the largest private aid organizations in Germany. The organization is fighting hunger around the world and focusing their work on Sustainable Development Goal 2: "Zero Hunger by 2030".
Welthungerhilfe has been using WebMo since 2020 as a digital platform for the global program ToGETHER - Towards Greater Effectiveness and Timeliness in Humanitarian Emergency Response. The program supports 40 local partner organizations in eight countries by strengthening capacities of local actors in humanitarian response and crisis prevention, coordination and advocacy.  
The multi-lingual platform is used to exchange, plan, learn and monitor in the framework of their localization initiative. The collaborative solution allows internal and external users to discover the program's country and partner pages. We spoke to Susana Zschocke, MEAL Advisor for Asian countries at Welthungerhilfe, about their experience with WebMo.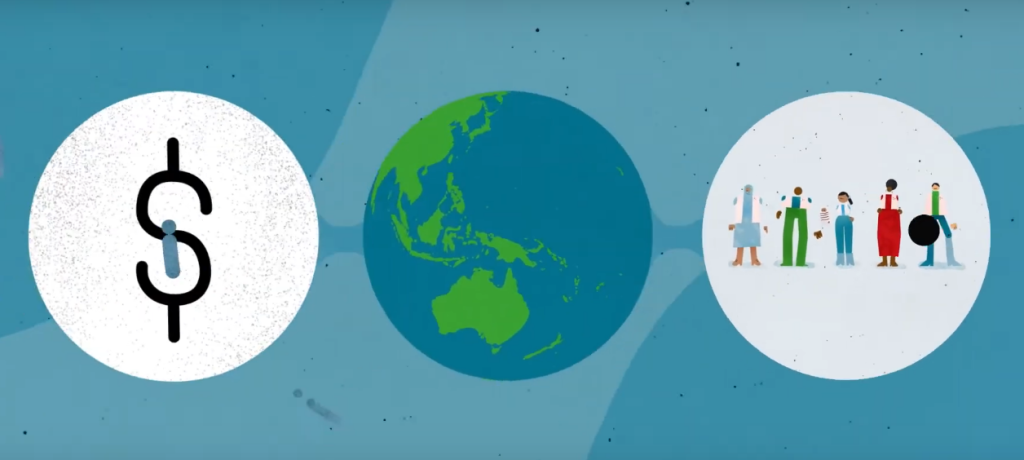 As a localization program, ToGETHER's focus is on local actors in development cooperation and giving them more direct access to resources.
Why did you choose WebMo?
For our multi-stakeholder program with 40 partner organizations, it was clear that we would not get far with Excel and would need an interactive platform for monitoring. In addition, we wanted a solution for knowledge management and collaboration. WebMo covered the criteria defined in our tender. In their proposal, energypedia consult showed us that they would be able to set up our global program structure with aggregated data on partner, country and global levels - not only in the monitoring area, but across the entire platform.
It was also important to us that everyone has the same access to our platform. After all, the project is being implemented in countries in Asia, Africa and South America. Our WebMo is trilingual – that makes it accessible to all partners. I think their background and experience in development cooperation is what sets energypedia consult apart from other providers, who might have a good technical understanding, but less experience in the field.
What are your favorite features?
Besides the monitoring pillar, the newsfeed on our landing page is used a lot. The project partners can create posts about events or trainings, etc. and keep each other up to date. To keep it accessible to everyone, users are invited to translate their posts when entering them. The articles can also be displayed on the public landing page, if desired. We have an external WebMo accessible to the public, with less components and adapted content. This way we can present ourselves to the outside world without having to hire someone to set up another website.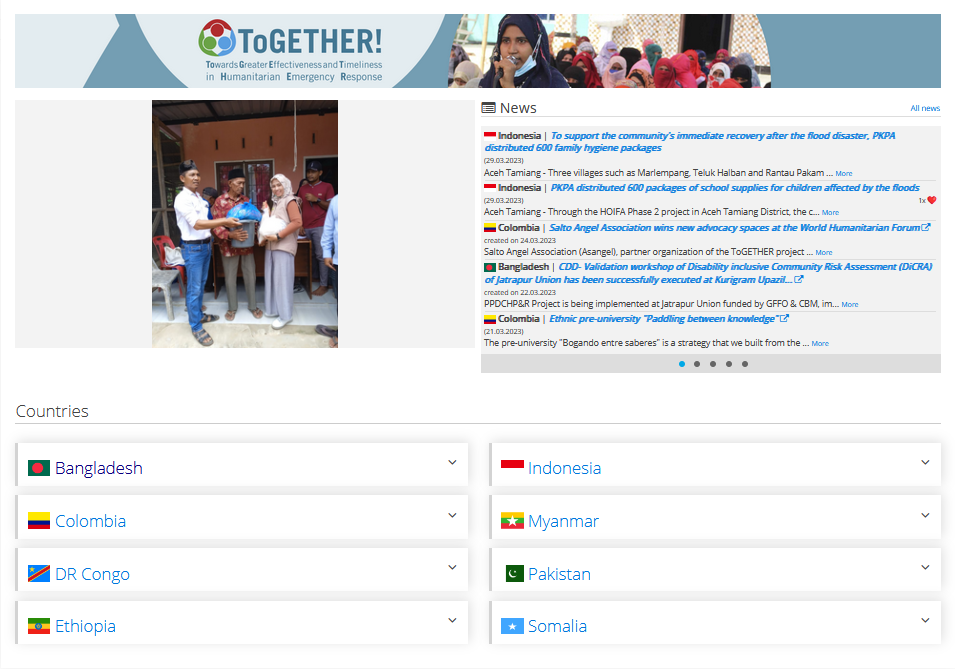 The news feature is popular amongst partner countries for keeping each other up-to-date. (Screenshot from the public landing page.)
How was the platform received by the local partners?
The partners have always been very interested in digital exchange across national borders. ToGETHER is a localization program, which means that we want to focus more on the local actors in development cooperation and give them more direct access to resources. Digitalization is clearly a comparative advantage for international NGOs: Thank to our good digital set-up, we have more direct contact with donors - that is often not the case for local organizations.
We tried to involve the partners in the design process. Afterwards, however, a lot of dedication on my part was needed to get people to use the platform more. One learning was that it makes sense to have "focal points" at partner and country level who can then reach out to the global contact person if necessary.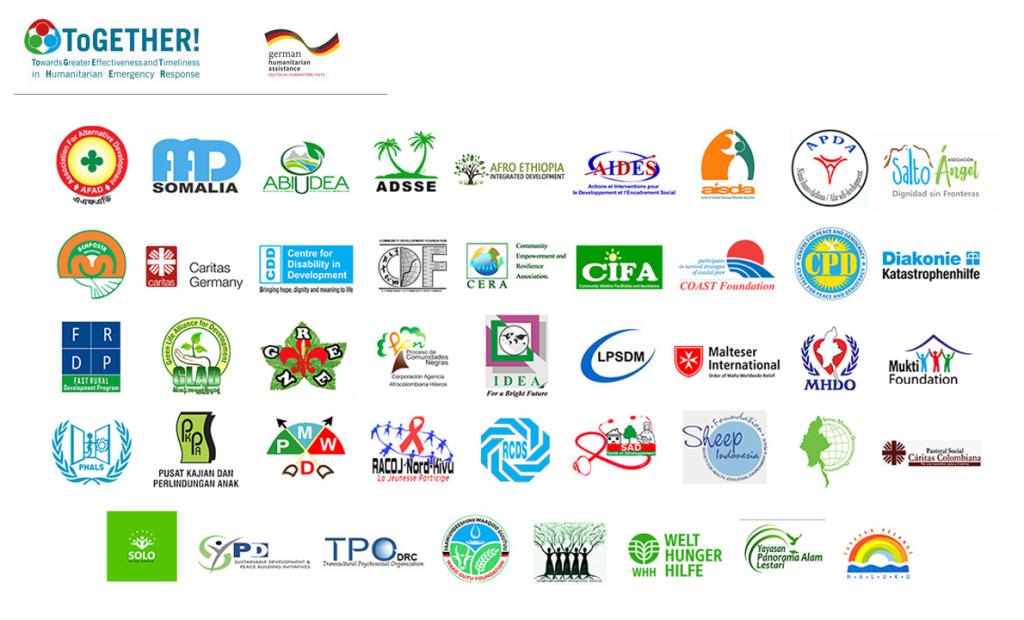 These 40 partner organizations use WebMo for their joint monitoring and collaboration across national borders.
How has WebMo changed your monitoring and collaboration processes?
We set up our monitoring in WebMo from the beginning, and it was digital from the start. In my opinion, it's been very successful, because the platform gives us all equal access to monitoring results and data, so we don't have to search for them, as is so often the case. And because everything is standardized, there is no longer any question about whether data was entered correctly or whether a calculation is correct. Thus, WebMo structures and centralizes our monitoring and makes it accessible to everyone.
It also supports interorganizational exchange. The partner countries compare each other and can always check how others' progress is coming along. Their success factors are also accessible to all, to be found in the Sources of Verification. There is much more communication across country and partner borders, which we would never have had without WebMo.
Our monitoring system has definitely been revolutionized, compared to what we usually do. Because now it is digitalized, centralized and accessible to all.
Susana Zschocke, MEAL Advisor for Asian countries
Do you have any advice for other interested users?
I would urge them to take the needs and capacities of future users into consideration when selecting features, and to discuss this with all stakeholders at the planning stage. If it is a mixed program, I would suggest inviting representatives from each group to a planning committee to jointly decide on the structure of the platform. Don't be overwhelmed by the number of possibilities. Sometimes less can be more. Any elaborate features that you set up have to be understood, maintained and also used.
Depending on the complexity of the program, the person in charge should allow plenty of time for design and planning. In particular, if you choose a participatory approach, it can be a lengthy process. I would also absolutely recommend to have a flexible budget line for adaptations and any new features that come up. You don't have to do everything at once. A first step is enough so that the platform can go live and everyone can use it. For example, we added the news feature at a later stage, which brought new momentum for everyone involved. 
In any case, we were very happy with the cooperation with energypedia consult and can only recommend WebMo.
We thank Mrs. Zschocke for her positive feedback and helpful advice.
Author: Anna Matuschka