Does your team work in a variety of locations between the office, home office and field camp? energypedia consult offers hosting, customization and consulting for a range of open source software solutions for communication, data exchange and information management.
Your advantages:
Customized solutions according to your organizational requirements
Cost control through open source solutions with unlimited number of users
Data protection-compliant hosting in Germany
Among other things, Nextcloud is used here, which in addition to file synchronization offers numerous other functions for document exchange and management, e-mail, calendars, and even text and video chat. Nextcloud is also used by numerous public authorities in Germany and other European countries.
As a privacy-compliant video conferencing tool, we use, for example, BigBlueButton with whiteboard function and desktop sharing, which can also be integrated into many learning and content management systems.
Mattermost is the open source for individual and group messaging and provides a full-featured alternative to Slack or MS Teams.
MediaWiki becomes the ideal place for your documentation with a modern interface developed by us.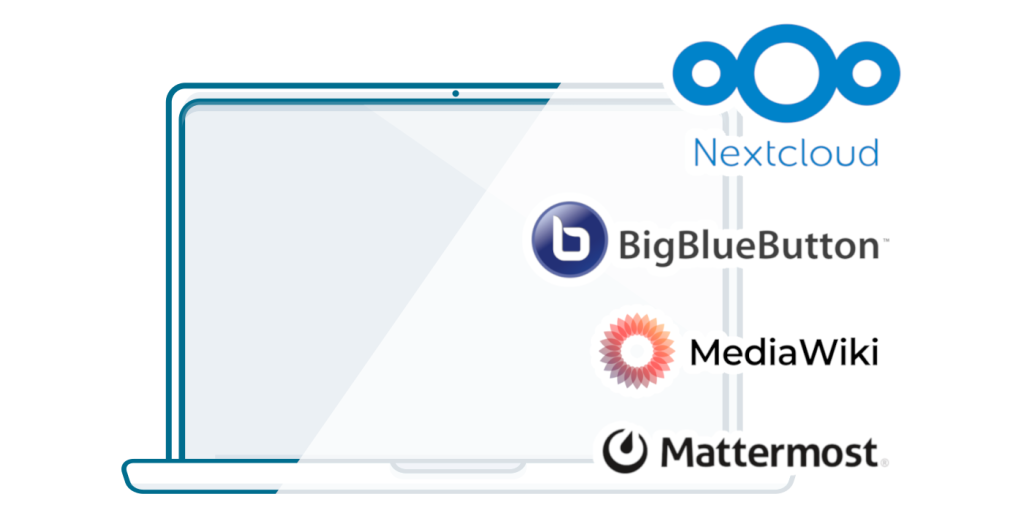 Our services range from requirements analysis, implementation and integration to hosting and operation. If required, we draw on our expertise in scaling of thematic areas and high availability.
We ensure DSGVO-compliant operations with hosting in Germany and bind ADV contracts with our clients.
Our offerings are hosted exclusively with providers who utilize CO2-neutral electricity.