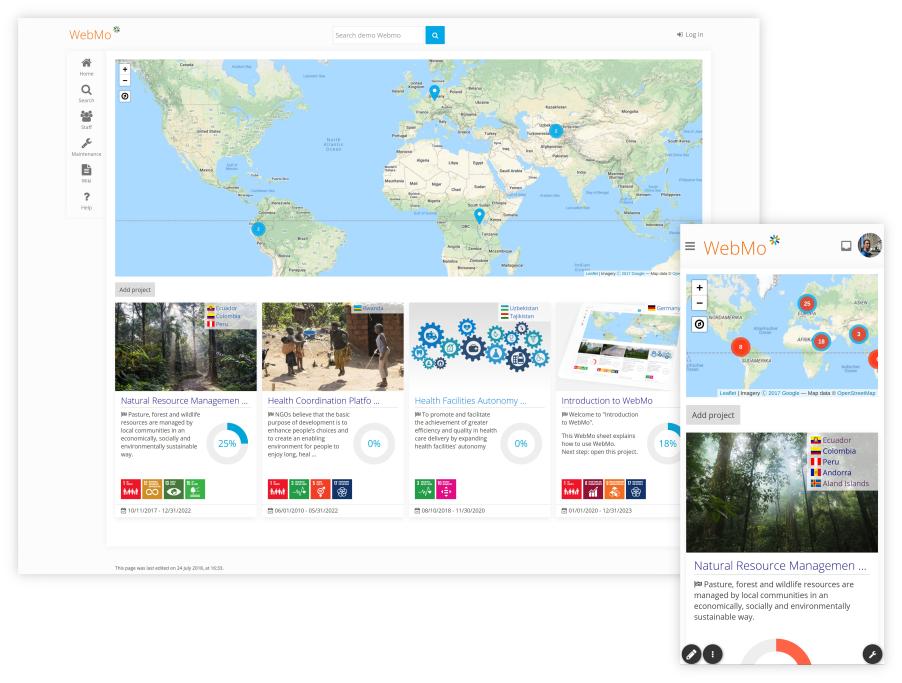 WebMo is the user-friendly software for results-based monitoring and collaboration in the field of development cooperation. It has been developed by practitioners for practitioners. WebMo supports your project management, reporting and evaluation as well as your team coordination and collaboration.
Did you join the international development community to read e-mails and search for information, or to make a difference in the lives of specific people?
Of course, we need information technology to communicate and coordinate our everyday tasks. But are you using the right IT solution that can really solve all your unique problems? This is why we developed WebMo.
WebMo saves you time by being fast in every way. Our clients confirm that...
with WebMo communication and information exchange is much easier - which leaves more time for the really important issues.
Drawing on many years of experience working in and with development projects, we understand their needs and therefore are able to quickly design the appropriate web platform.
Setting up a tailor-made platform with our software is easy and typically takes no more than six weeks - a true record in the IT industry.
our service response is exceptionally fast and most problems or requests are processed within a few minutes or hours.